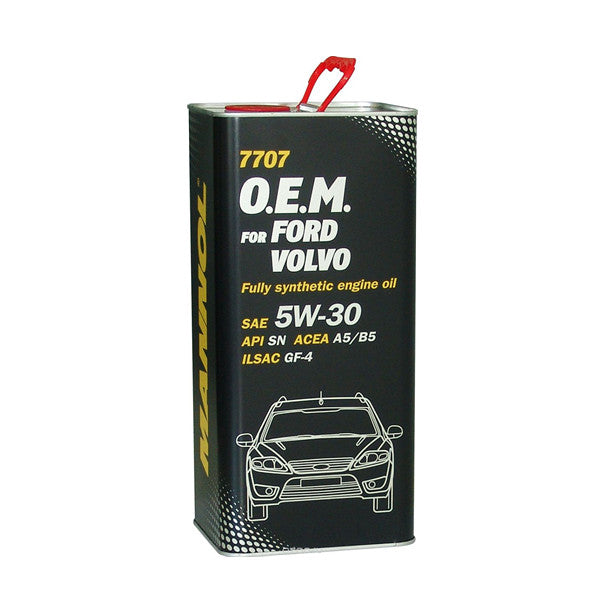 Corresponds with requirements / specifications / products:
SAE 5W-30
API SN
ACEA A5/B5
ILSAC GF-4
Packaging 5L
FORD WSS-M2C913-C
OPEL GM LL-A-025/B-025
MANNOL O.E.M. 5W30 is a synthetic, high performance, fuel-saving engine oil for Opel, Ford and Volvo petrol and diesel engines. Suitable for new technology engines, requiring fuel economy lubricants according to the standards ACEA A5/B5. Keeps the engine's most sensitive parts clean thanks to its advanced detergent and dispersive additives. Ensures easy cold starts and fuel economy due to its extreme fluidity.