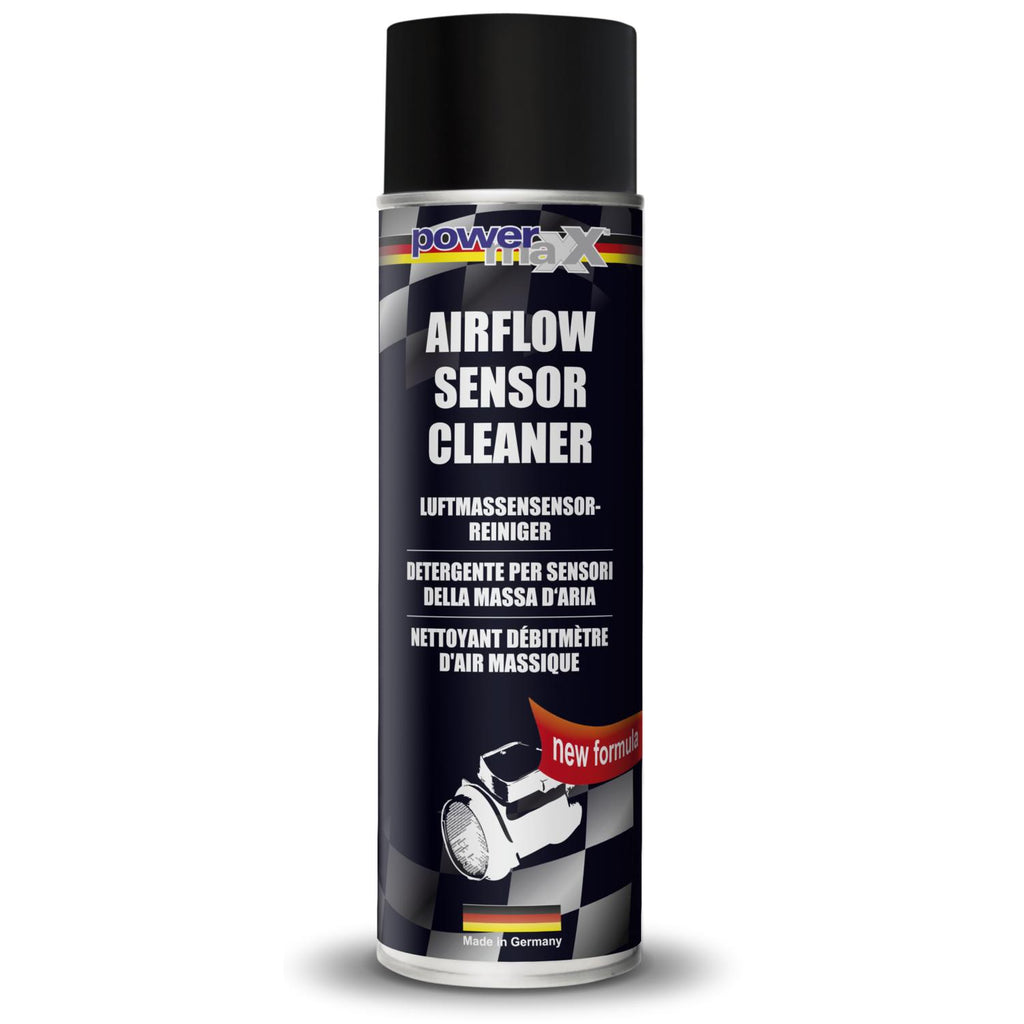 Special high-duty cleaner for the quick and careful cleaning of sensitive parts of the airflow sensor in petrol and diesel engines. The cleaner readily removes contamination at the hot wire or hot plate and evaporates without leaving residues. This improves the starting and idling behavior of the engine. Regular cleaning of the sensor reduces the fuel consumption and maintains the stability of engine output.
outstanding cleaning action
simple to use
fast and residue-free evaporation
Container size 200ml
Application scope
Removes contamination at the hot wire or hot plate of the airflow sensor. Suitable for use in petrol and diesel engines.
Application
Disconnect the electrical connector of the airflow sensor and dismantle the sensor. Spray a thick layer over the contaminated parts like hot wire or hot plate and let it drain. Please take care that the sensitive components of the airflow sensor are not touched. Before assembly the solvent has to dry completely. This application is recommended with each exchange of the air filter or for problem caused situations.
Advice: Before using on solvent sensitive plastics, especially on mechanically charged parts, check compatibility.
Working time
approx. 30-60 sec.
Consumption
Depended on application