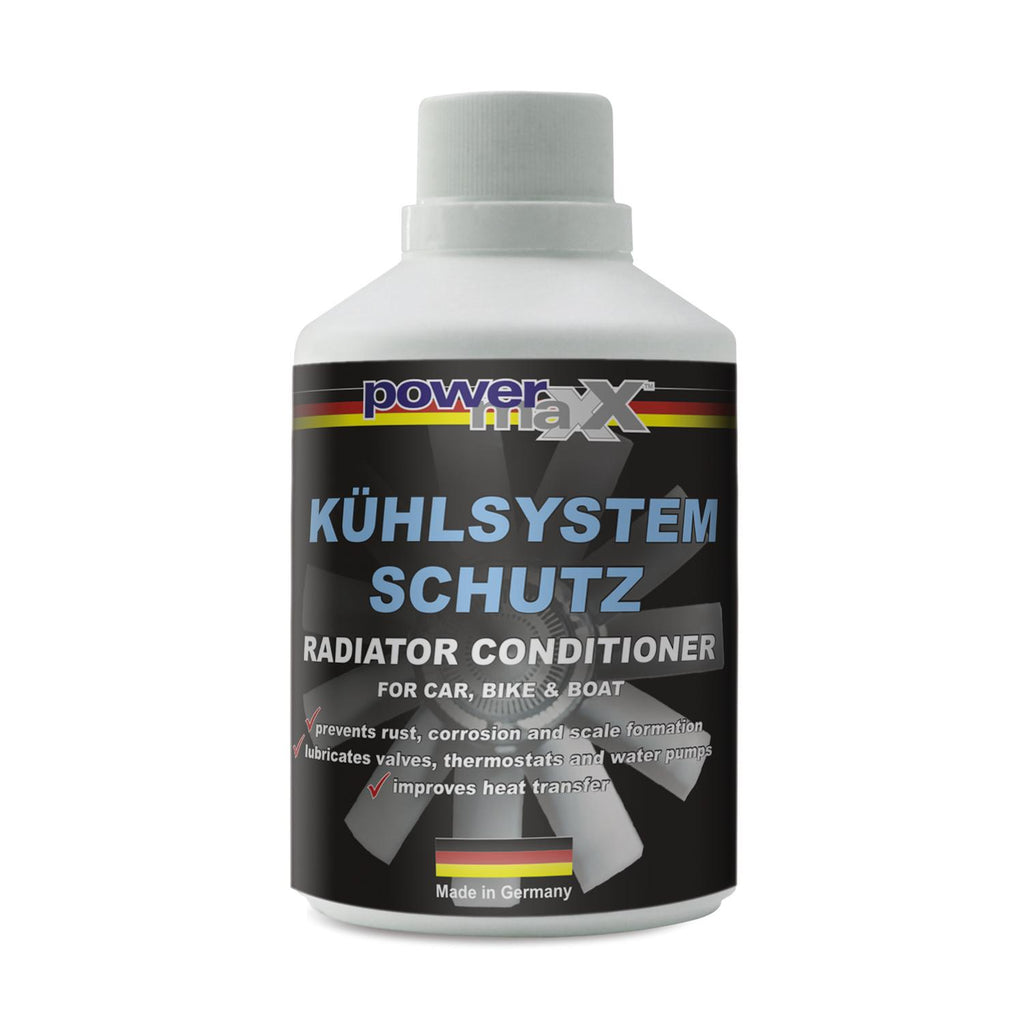 Radiator Conditioner protects against rust, corrosion and lime scale. It lubricates valves, thermostats and the water pump. It improves the heat exchange and keeps the coolant's pH-value stable. Radiator conditioner is compatible with all antifreeze brands.
Container size 300ml
Application scope
For use in all water-cooled engines.
Application
Add to cooling system regularly at every advised service interval. For best results, we recommend flushing the cooling system with powermaxx Radiator Flush beforehand.
Working time
Works during operation
Consumption
300 ml sufficient to treat cooling systems of 4 - 8 litres capacity.