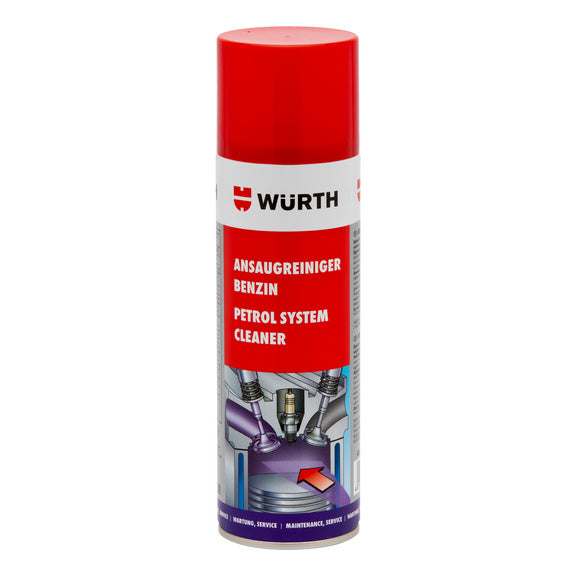 For all carburettors and petrol injection engines
Cleans injection valves, the combustion chamber and the intake area
Reduces increased fuel consumption
Improves engine running and response
Protects against valve burning by having clean and tight valve seats
A high level of cleaning is achieved in intake valves, in the combustion chamber and intake area thanks to the washing-active, fuel-compatible active agents in a cleaning solvent.
Notice :Spray hose not included in scope of delivery!
The usage instructions are recommendations based on the tests we have conducted and our experiences. We do not assume any liability for a specific application result due to the large number of applications and storage/usage conditions. Insofar as our free customer service provides technical information or acts as an advisory service, this service is provided under the exclusion of any liability, unless the advice or information given falls within the scope of our specified, contractually agreed scope of services or the consultant was acting deliberately. We guarantee consistent quality of our products. We reserve the right to make technical changes and carry out further development.
Instructions
Clamp off the vacuum hose at a suitable point and insert the spray probe. Spray half of the can contents evenly into all intake ducts while moving the probe back and forth, with the engine at operating temperature and approx. 2000 rpm. Turn the engine off and leave the product to take effect for approx. 30 minutes. Start the engine and drain the rest of the product. Dosage: 1 can for a 4-cylinder engine, 2 cans for engines with 6 cylinders or more.
| | |
| --- | --- |
| Contents | 300 ml |
| Colour | Colourless |
| Smell/fragrance | Solvent-like |
| Chemical basis | Hydrocarbon |
| Shelf life from production | 24 Month |
| Density | 0.814 g/cm³ |
| Density conditions | at 20°C |
| Min. flashing point | 30 °C |